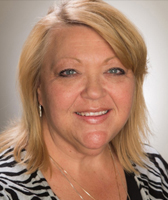 Position: Director of Group Sales 
Location: Salt Lake City, UT
Phone: 801.483.5285
Email Wendy
I have loved travel for as long as I can remember. At the age of 8 I asked if I could fly by myself to see my grandparents in a neighboring state which they allowed and I've been hooked since. Right out of high school I started into travel school and have had the opportunity to work in many aspects of the industry, including my current love in group and escorted tours.
More