Mobility
and
Special
Needs
Policy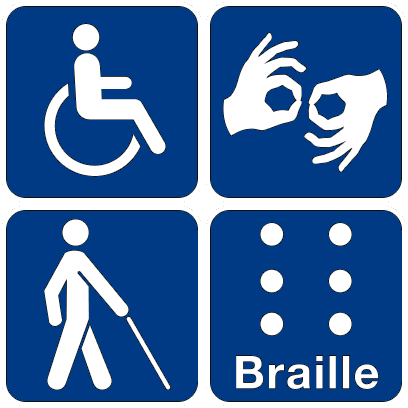 In order to fully enjoy your Morris Murdock tour, we recommend you select a trip that is suitable to your physical capabilities. Tour participants requiring any form of assistance, including travelers with physical disabilities, sight or hearing impairments, are required to notify Morris Murdock prior to reservation for review and our agreement. We will make reasonable attempts to accommodate the special needs of tour participants, however may not always be able to do so. Further, in order to participate in our tours, individuals must be able to understand and follow instructions given by the Tour Director at all times, both for the successful operation of the tour as well as for their personal safety.
We regret that we cannot provide walking sticks, canes, walkers, wheelchairs, wheelchair assistance, or individual assistance to a tour participant for walking, dining, getting on and off motorcoaches and other vehicles, carrying baggage, or other personal needs. Do not plan on mobility aids being available at tour sites. Tour managers, guides, drivers, or other tour, hotel, and ship personnel are not able to assist with walking or maneuvering through the sites as he/she has responsibilities to all tour participants within the group. Persons needing such assistance must be always be accompanied by a qualified and physically able companion responsible for providing such assistance and/or services.
Morris Murdock reserves the right to reject participation or remove any individual from a tour in the event that notification was not provided and/or when, in our sole judgment, continued participation would significantly hinder the services to be provided to all tour participants. Expenses, including cancellation fees and/or costs for alternate travel plans or to return home, will necessarily be borne by the individual. Escorted tours are fast-paced, often requiring lengthy walks over uneven terrain. In the interests of group harmony, tour participants should be able to maintain the pace of the tour.
DOMESTIC
Pursuant to the Americans with Disabilities Act (ADA), Morris Murdock seeks to accommodate disabled travelers to the extent possible and consistent with the specific tour itinerary. Morris Murdock tours within the United States and Canada more widely accept collapsible wheelchairs, however even to this there are exceptions, so it always is best to inquire to be certain. Nevertheless, you may find that certain itineraries and/or tour features may not be accessible to the extent that you require a wheelchair, scooter, or other special equipment to participate. Motorcoaches are not equipped with wheelchair lifts and space limitations make motorized scooters unable to accommodate.
INTERNATIONAL
The international community has its own standards of accessibility and does not adhere to the same accessibility standards that cruises, hotels, restaurants, and public buildings do in the United States. Therefore as a general rule due to physical constraints and space limitations, wheelchairs and motorized scooters are not accepted for international and exotic destinations. Some establishments may not have ramps, wide entryways, or elevators to accommodate disabled passengers or devices such as wheelchairs, walkers, and motorized scooters and access may be limited. That combined with tour itineraries that might require a considerable bit of walking in old historic city sections, in and around attractions, over cobblestone streets, up hills, and climbing staircases, make wheelchairs and motorized scooters impractical to bring.
WALKING
AND
STANDING
For maximum enjoyment of your tour, be prepared for daily walking, stairs with or without railings, navigating steep steps and inclines, cobblestones, and uneven and/or unpaved surfaces. Historic city centers are usually more accessible by foot than vehicle. Sometimes, it is not possible for your motorcoach to drop you off right at entrances to hotels and sights. Comfortable, sturdy, tried and-tested walking shoes with rubber soles that help grip slippery/uneven surfaces are recommended for daily sightseeing. You may want to consider bringing a collapsible walking stick or trekking pole if you have mobility difficulties. Additionally, some of these sticks come with a folding seat that works well if you have difficulty standing for long periods of time.
DIETARY
NEEDS
/
ALLERGIES
Many special dietary needs can be accommodated with advance notice, however cannot be guaranteed. Different destinations make some dietary needs harder to accommodate than others. We will do everything possible in communicating your requests to hotels and restaurants. Common dietary requests like 'low sodium' or 'vegetarian' are likely to be accommodated much easier than very special or unique dietary needs. Meals that are full a la carte offer more flexibility for special dietary requests as do some limited a la carte meals. For the occasional 'set menu' or 'buffet meals' on Morris Murdock tours, unique dietary needs may prove a bit more challenging. Tour participants with non-food allergies (medicine, other) need to inform us of those needs as well.
We want you to enjoy your tour to the best of your abilities AND we need you and others to be safe.