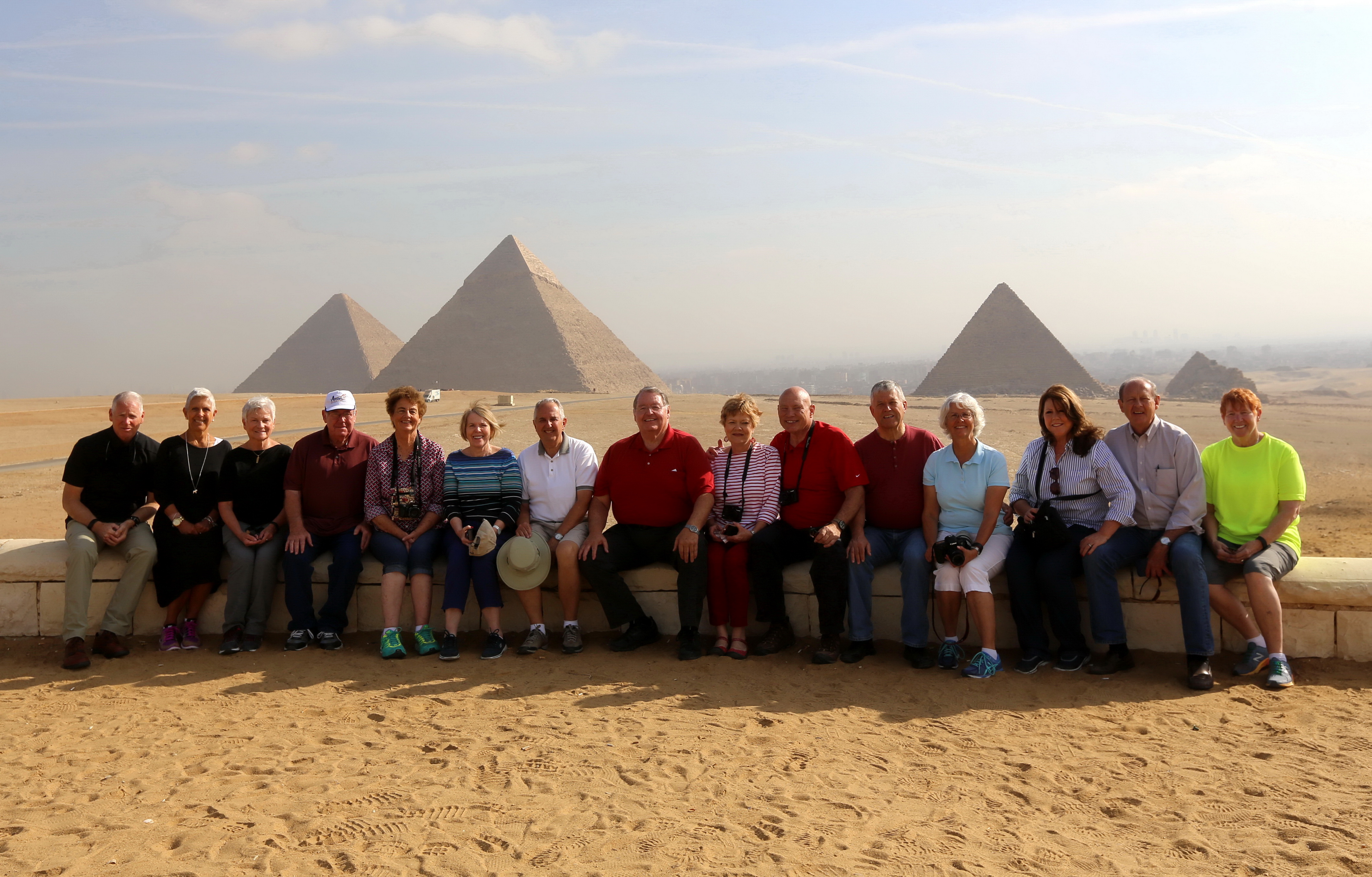 The tour we just concluded in Egypt was amazing. We had initially planned on Israel before Egypt but the situation as you know is problematic. Egypt on the other hand was safe, secure and fantastic. When you contemplate that when Joseph and Mary took Jesus to Egypt as a boy the Pyramids of Giza were already 2000 years old it just boggles your mind. Our experience included visiting Abu Simbel in the South and a luxury three-day cruise up the Nile. It also included a hot-air balloon ride watching the sun rise over the Nile in Luxor. The Valley of the Kings and the tombs of the pharaohs was just below us. What an experience! We visited ancient sites with breathtaking history and built with incredible craftsmanship.
One of the highlights this year was the opportunity for a special VIP tour of the as-yet-unopened Grand Egyptian Museum (GEM). The architecture was breathtaking. With almost a million square feet of floor space it will be the largest museum of its kind in the world. It will house over 100,000 artifacts. The main area welcoming you to the museum includes an 82-ton, 3,200-year-old statue of Ramses II some 40 feet tall. The building had to be constructed around it. The chance to see this phenomenal museum before it opens was such a thrill. I can't wait until it opens for all the world to see. Visiting Egypt is one of the great experiences of a lifetime.
Come experience Egypt and Holy Lands with Morris Murdock Escorted Tours!
More