We offer a rich history in group travel. Our 1st excursions went out in the 60's and we've been going strong since. Morris (Murdock Travel) was started under the direction of the LDS church to assist with missionary work. Faith based travel is what we do BETTER than anyone. While we lead the pack in faith based tours it isn't ALL we do!
We pride ourselves also on the experience YOU the traveller has while on tour with us and that is where our exceptional value comes from. Value isn't always the cheapest, but it's giving you the very most for your travel dollar. That means more time with your experienced tour leader, in smaller groups, in unique places around the world.
We offer a wide range of tour leaders from renowned LDS & public authors and artist, BYU & collegiate professors and professionals from other fields that will enrich and enhance your tour experience.
There are many reasons to travel with a group and we've listed a few below. Let us make a group believer out of you on your next tour.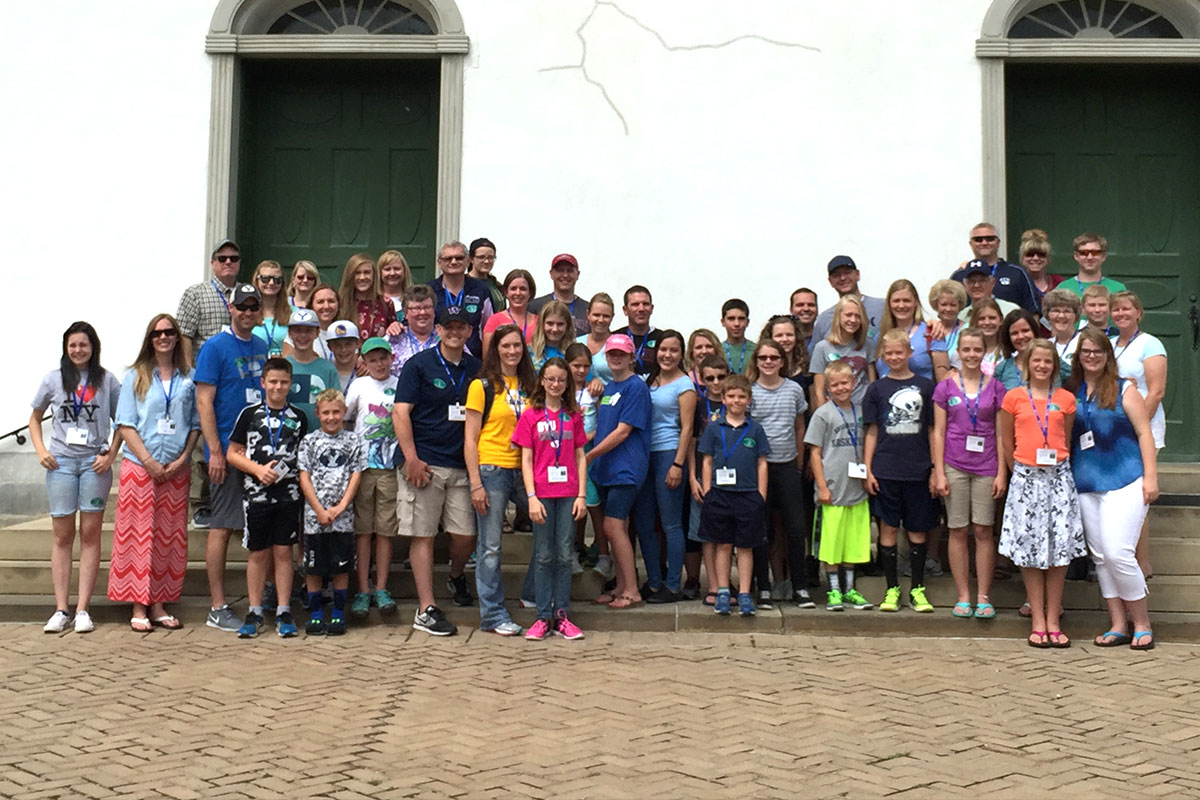 Reason #10: Unique Itineraries and Special Visits
We carefully plan each tour to include the places you most want to see. Our themed tours and cruises will let you select the trip that is perfect for you.
Reason #9: Travel With Like-Minded People
They say that "likes attract" and that couldn't be more true on our tours. Traveling with people who want the same experiences make the trip all that more enjoyable.
Reason #8: It's Educational
Rest assured that you will learn much more from a group tour than you could learn from a guidebook or on your own. You will come home with a greater love and appreciation for the culture and customs of the people you have met along the way.
Reason #7: Qualified Tour Directors and Local guides
To ensure that your trip is educational, we work with only the most qualified Tour Directors and local guides. Most have spent years teaching and researching and they love to share their knowledge with you. Our local guides provide a glimpse into everyday life.
Reason #6: It's Safe
Your safety is our number one priority! With our many years of creating tours, we know the places to visit and also the places to avoid.
Reason #5: It's Easy
All you need to do is decide where you want to go. Then sit back and let us do the work.
Reason #4: Excellent Value
Traveling with a group means that you qualify for great discounts. We work with hotels, airlines and others to ensure that you get the most bang for your buck, leaving more money in your pocket for souvenirs!
Reason #3: Make Friends
Sharing experiences with other group members automatically binds you together. Many former group members still e-mail each other, exchange Christmas cards and are Facebook friends.
Reason #2: Memories to Last a Lifetime
Whether your choose an exotic once-in-a-lifetime trip or a repeat visit to a beloved destination, each memory will hold a special place in your heart. Flipping through photos or reading a journal of your trip brings those memories back as if it was just yesterday.
Reason #1: It's FUN
We know your time is valuable and we won't waste one minute on tour. Our trips are packed with amazing sights and experiences. Come travel with us and remember; "A journey of a thousand miles must begin with a single step." – Lao Tzu